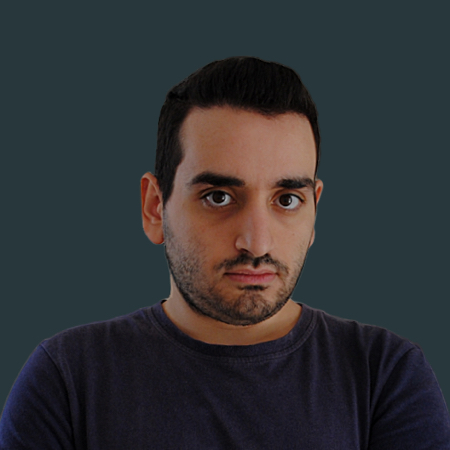 UI/UX designer and
WordPress developer
located in Athens, Greece.
Hello,
I'm Isidoros, a designer and entrepreneur from Greece.
I love to design software and develop websites (mainly on WordPress), as much as I love to write blog posts.
I've worked on leading websites that reached millions of visitors and I'm excited to work on my next project.
WORK
Design Work
On Dribbble you can find concepts I've created on Sketch.
Tech Community
Tech Community is a news site that covers the latest tech products. I've created it using WordPress, I configured the theme and moved it from a shared hosting to a VPS server.
XBLOG.GR
XBLOG is one of the top blogs in Greece covering tech news and more. After 11 years online, I took over and re-designed the site based on its needs, I moved it to a VPS server and started optimizing the content for SEO.
Akropolis
"Akropolis" was a newspaper published by "Mavrikos AEVE". I was the head of the IT department, so I was responsible for all the tech there. I also had to create two new blogs that eventually were canceled because the boss died in a horrible car accident and the company was shut down.
Ecozen
Ecozen is a recognised news site covering environmental news. I took over the development and I migrated the site to another hosting.
IDEA 4 Europe
IDEA4Europe is an EU-backed project. Its main goal is to find out what's the opinion of young people for the European Union. I took over the development of the website in order to finish it and create a multi-page survey from the scratch (with option to login using Facebook account). Due to lack of time, I had to do overtime, so I finished it in record time.
AKTISCOM
AktisCom is a PR agency here in Athens. I had to re-design its website, keeping the original content.
XPERIA.GR & Lumia.gr
XPERIA.GR and Lumia.gr were two websites covering news about Sony and Nokia smartphones respectively. I created their blogs using WordPress.
Skills
Web design
Mobile design
UI / UX design
WordPress
development
SEO
Social Media
E-Commerce
Internet
campaigns
Unfortunately I can't work on new projects right now.